Based in Hancock, just outside of Ellsworth, Maine, Harold MacQuinn Inc. (HMI) is an earthwork construction company specializing in screened and processed materials like sand, loam and crushed stone.
In 1933, Harold MacQuinn started digging in the dirt. Upon Harold's retirement in the mid 1970s, his son, Ronald, became the president of the company. Today, HMI is run by Paul MacQuinn, a third generation MacQuinn who grew up around the business – riding on the company's equipment when he was just 10 years old and running equipment when he was 14. After earning a degree in business management, Paul joined the company assuming the role of president in 2009.
True to the company's founders, Paul continues to build and uphold the company's reputation for high standards in road, sewer, site work and other heavy construction. HMI operates with an experienced team of management and employees who take pride in good workmanship, quality materials, high standards in safety, and flawless execution. They have been recognized for several regional and national awards including:
Federal Highway Administration First Place for Outstanding Sympathetic Treatment of Historic Cultural, or Natural Environment, Eagle Lake Bridge in Acadia National Park (1977)
Associated General Contractors of America prestigious "Build America" award (1978)
Associated Constructors of Maine Major Achievements in Construction Award (2007)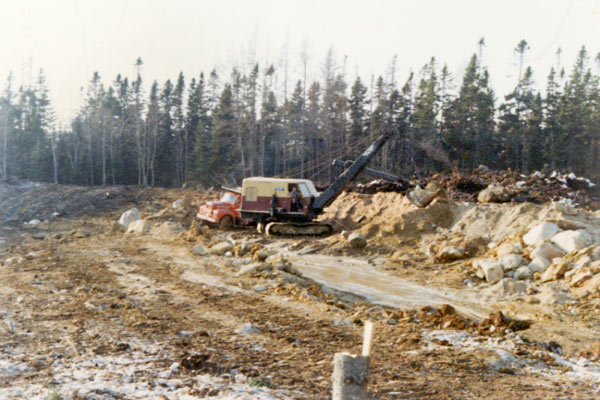 HMI's projects include work in well-known Acadia National Park.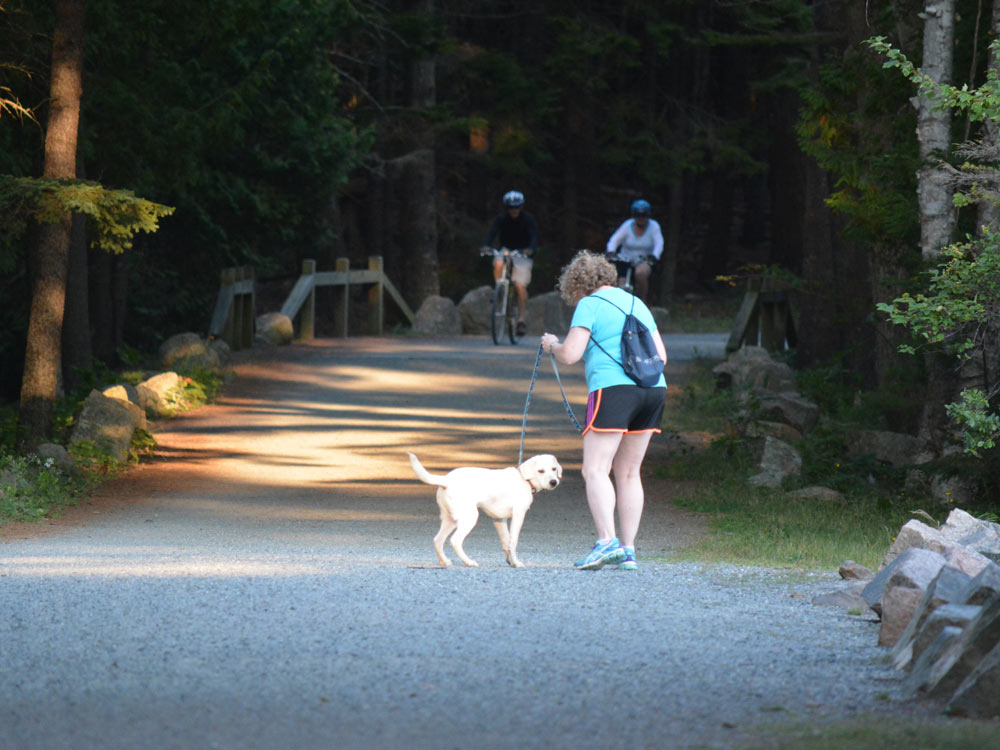 Since the 1940s, HMI has built and maintained the crushed stone Carriage Roads of Acadia National Park with their special stone mixture that keeps the fine particles from sinking to the bottom and creating a bumpy road.
In 1977, the Federal Highway Administration awarded HMI the Build America Award for outstanding treatment of a cultural or natural environment for the Eagle Lake Bridge project. To widen the bridge, HMI split it in half, moved both halves, and added to the middle.
---
In 2014, HMI built an additional five miles of carriage road around Day Mountain, a peak in the middle of the park.
---
In 2004, HMI was surprised to receive an order from the White House. President George W. Bush's second inauguration ceremony was approaching. His wife, Laura, wanted to pave the ceremony with a type of pink stone that could only be found in Harold MacQuinn Inc.'s inventory.
Operating for over 83 years, the company has completed projects for residential, commercial and industrial clients throughout Hancock County building a reputation for consistent quality and workmanship.